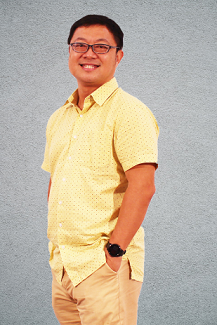 I am honoured and proud to be part of a school which has such an illustrious history. I look forward to build on the good work and achievements that have been made possible by the hard work and effort of our school staff and previous school leaders. I hope that you and your child will feel the same pride of being in this school as you journey with us on to best support your child's education pathway.
At Henry Park Primary School, we believe that all children are curious, active and competent learners. They can learn almost anything with the right support and environment. Our focus as educators is to curate authentic learning experiences through quality interactions. We want to provide opportunities to nurture concerned citizens with integrity and a spirit of excellence through holistic education. Our vision is for our pupils to lead with character and serve with talents.
Together with this mission and vision, we hope that every pupil will be well-anchored in our core values of respect, integrity, care and excellence.
We value the strong support and partnership of our School Advisory Committee, Parent Association, School Alumni and our parents. Let us continue to forge meaningful partnerships in order to bring out the best in every child.
Mr Charles Chan
Principal